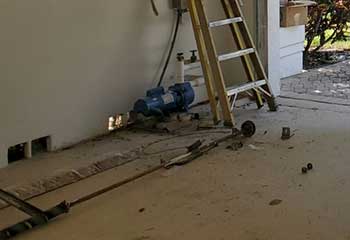 Broken Spring Replacement
Customer Issue: Ms. Maxwell had deep concerns when she found that her garage door had begun to hang crookedly.
Our Solution: We inspected the garage door, and the related components, finding that one of the extension garage door springs had been damaged. This caused it to be unable to hold the weight of the door on one side, allowing it to hang down at an angle. Our team dropped the tension from the springs to safely remove the broken one, and replace it. We then restored the tension to assure the door had proper balance.
Shannon Maxwell
- Maplewood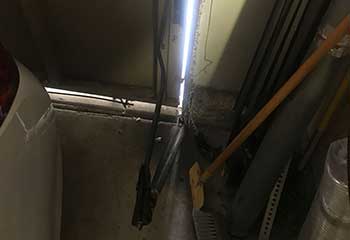 Garage Door Sensor Alignment
Customer Issue: The customer was concerned about her child's safety and wanted to make certain the garage door sensors were lined up correctly.
Our Solution: After looking over Mrs. Stewart's sensors, our technicians determined that they were slightly off and needed to be adjusted. After measuring across the garage door's opening to find the perfect angle for them to be aligned, the sensors were adjusted into the correct positions before being tested.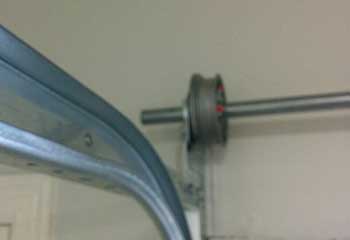 Track Replacement
Customer Issue: Damaged tracks.
Our Solution: Our team removed the customer's existing tracks after securely clamping the door. We then carefully installed the new tracks and made sure they were aligned correctly. After that, we tested the door to ensure it was able to switch smoothly from being fully closed to fully open.
Mitchell Powell
- Oakdale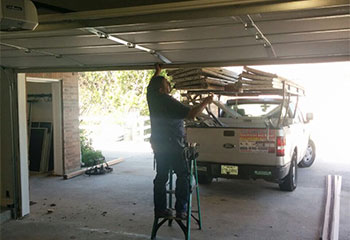 Opener Replacement
Customer Issue: Old opener broke down.
Our Solution: After inspecting this customer's old opener we determined that a new one must be installed in its place. We then helped the customer take full consideration of various factors and presented him with several different options. He decided to go for the B500 belt drive garage door opener model by Chamberlain that is ultra-quiet & strong. We installed it for him and made sure he was fully aware of how to use every single feature.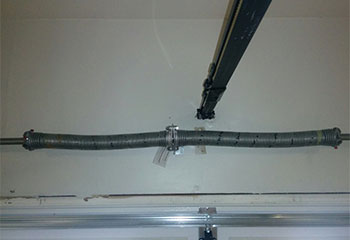 Spring Replacement
Customer Issue: The customer's garage door wasn't working and he noticed a 2-inch gap in the spring.
Our Solution: We arrived with a replacement torsion spring and had it installed in about an hour.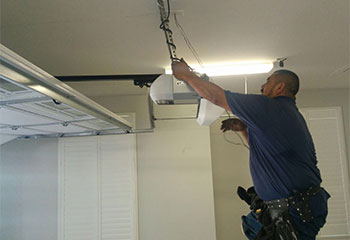 Craftsman Opener Repair
Customer Issue: Craftsman 53985 garage motor would continue to run after the door had closed.
Our Solution: We adjusted the down limit settings and did a number of test runs to verify that the door worked correctly.
Fletcher Reeves
- Maplewood